Virtual Tip Jar- thanks, friends!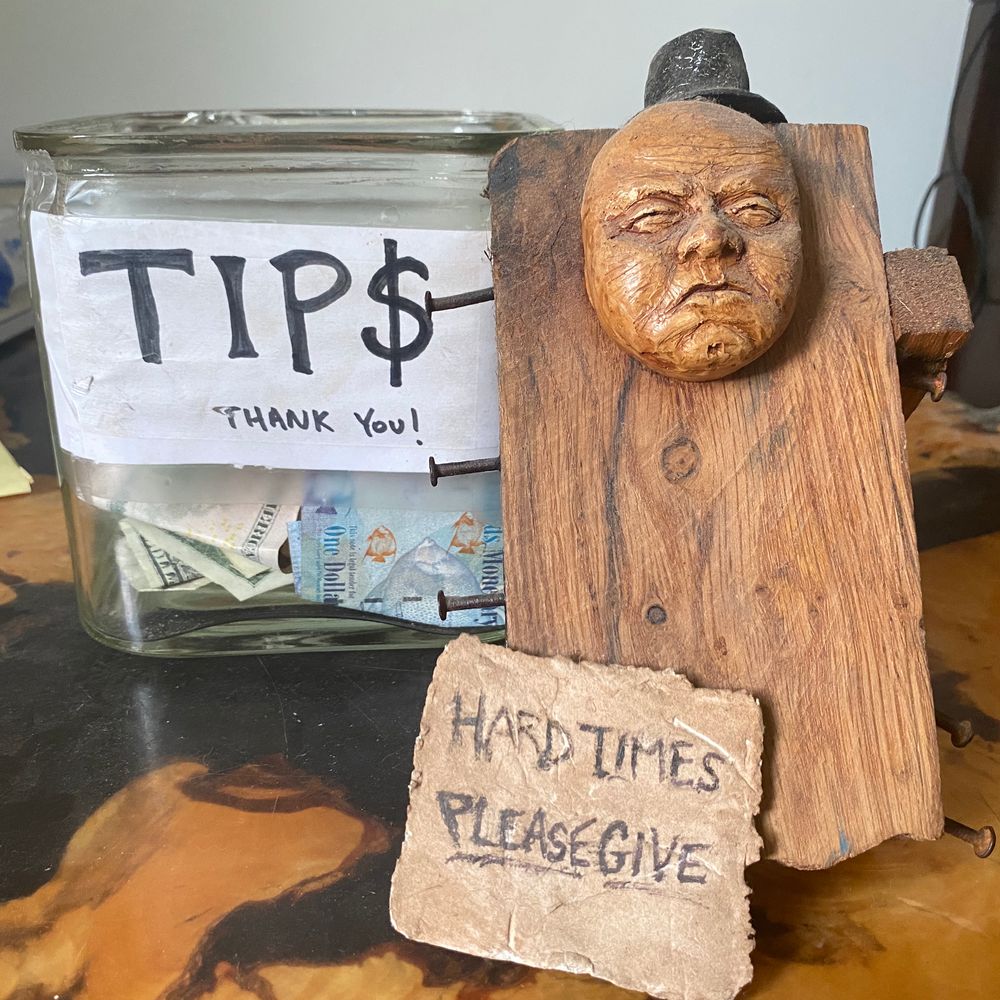 Virtual tip jar
Help keep this ramshackle song and story factory in production!
Enter the amount you wish to donate
Become a patron!
Subscribing on Patreon.com for as little as 1$ a month is the best way to directly support my work! 
Here's my entry for this year's Gems on VHS Gems in the Rough contest, recorded with haste a few hours before the deadline in the mausoleum at St. John Cemetery in Lafayette, Louisiana. I hope you dig it, and I hope even more that the denizens of the graves didn't hate it. #GemsintheRough2022
Vinegar Creek Constituency wins Central PA Music Award for best folk band of 2020!
Singing DiSantograms are back!
My friends! Singing DiSantograms are available for the incoming Valentines Day: your song request performed on video with your personalized message for your lover, spouse, sweetheart, booty call, son, daughter, lonesome cat enthusiast neighbor, etc. I made a commercial! Watch my commercial and get me your orders by January 31. I'd be proud to serenade your loved ones for you.
Use the contact form below for orders or questions!
Yondersongs Episode 3: The Ballad of Little Bigfoot
Click the image below for Leo DiSanto first friday livestream concert at 8pm
The Brothers DiSanto Livestream Concert- 3/21/20: click the pic to go to watch on Facebook!
The Halloween Tapes: a new EP by Vinegar Creek Constituency Duo
Yondersongs Episode 2: Gone to Sharpsburg Blues
Yondersongs Episode 1: Letters from Centralia
New Song Demo- "I'll Be Your Darkest Before the Dawn"
Yondersongs Episode 1: Letters from Centralia
New song and video: "Back to the Angel Maker"
The Beatles- "And I Love Her"
New song demo- "We Haven't Yet"
New Vinegar Creek Constituency Duo video: "The Dizziest Train"
"Almost Empty Things"- new original song and video
"You Make Me Feel So Young"
New song- "Anna and Martin"
New music video- "Groundhog Day Blues"
All the Lights (new song demo)
Click the photo to get tickets for Christmas with Leo and the DiSantones 12/20/2018
Fix My Music-Episode 2 (feat. Bill Shanley)
New song demo- "Another Hole in the Wall"
Fix My Music Ep. 1 (feat. Corty Byron)